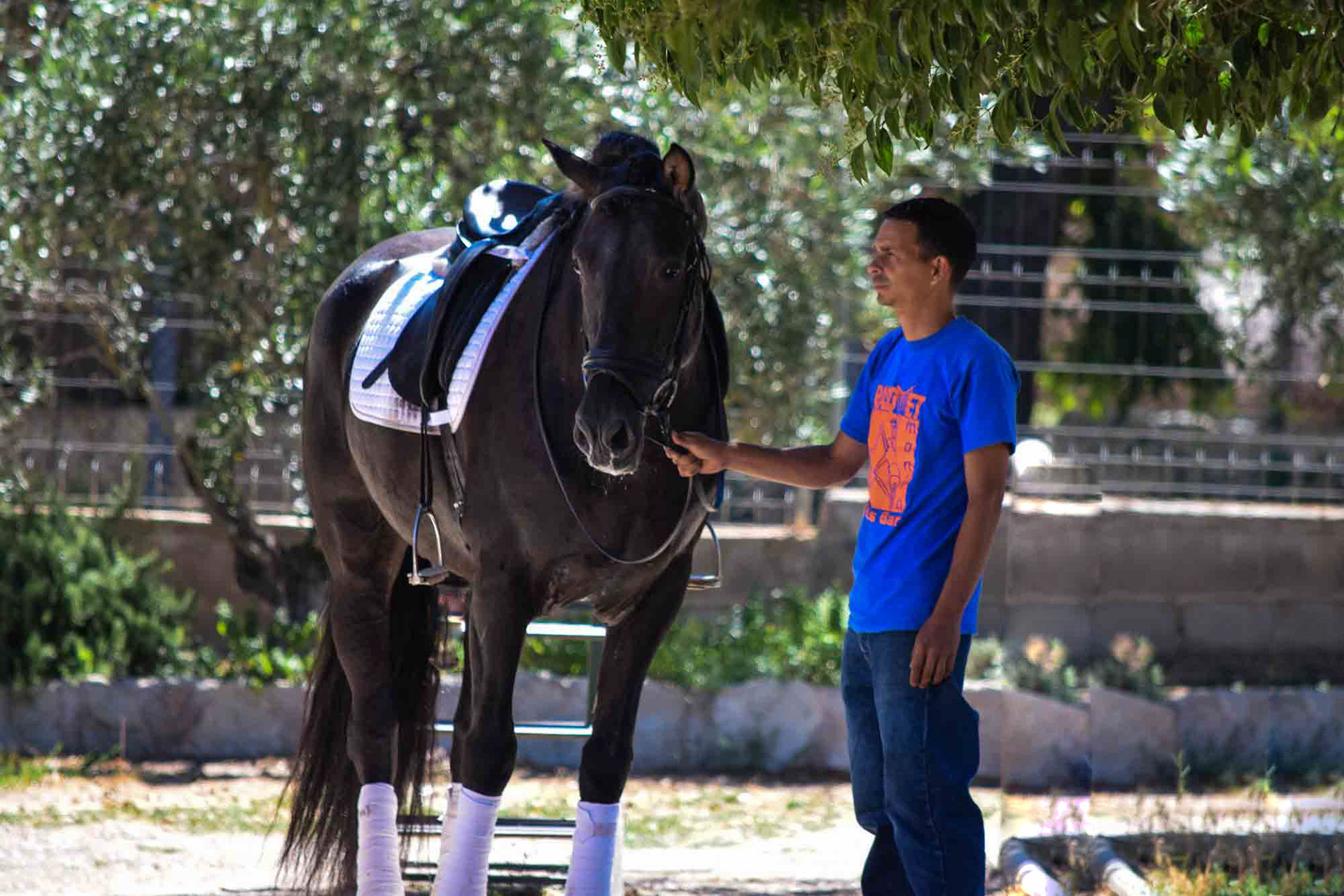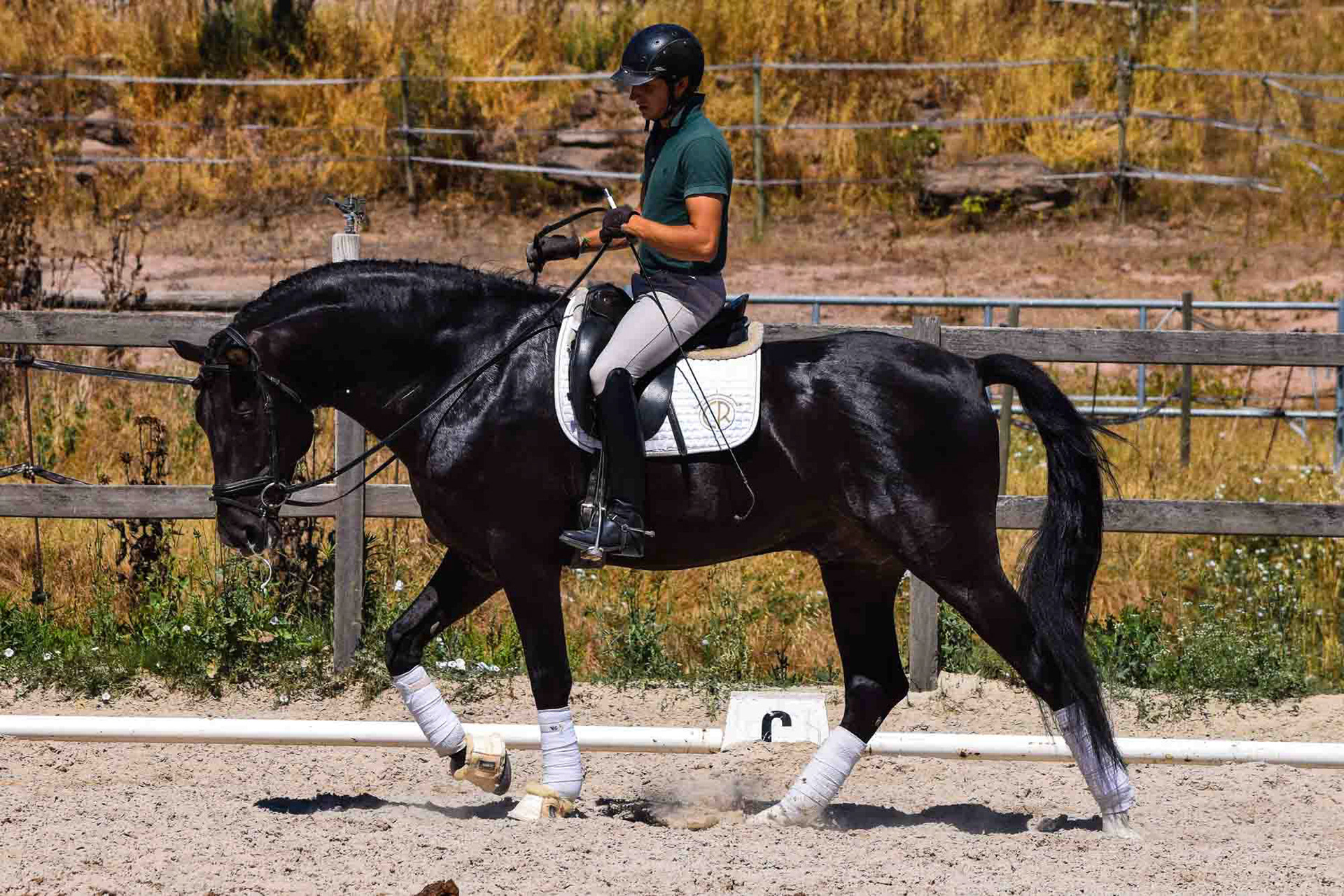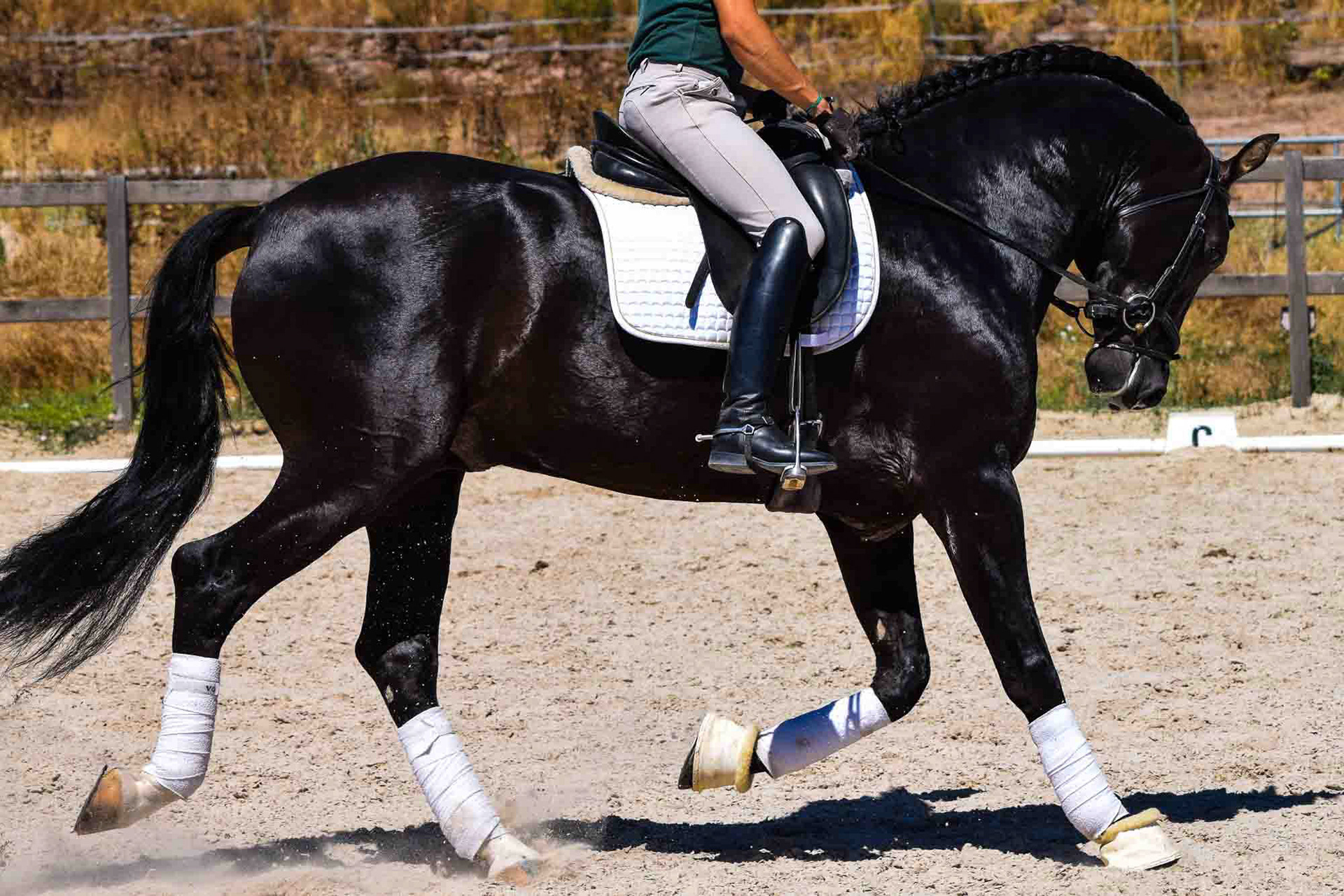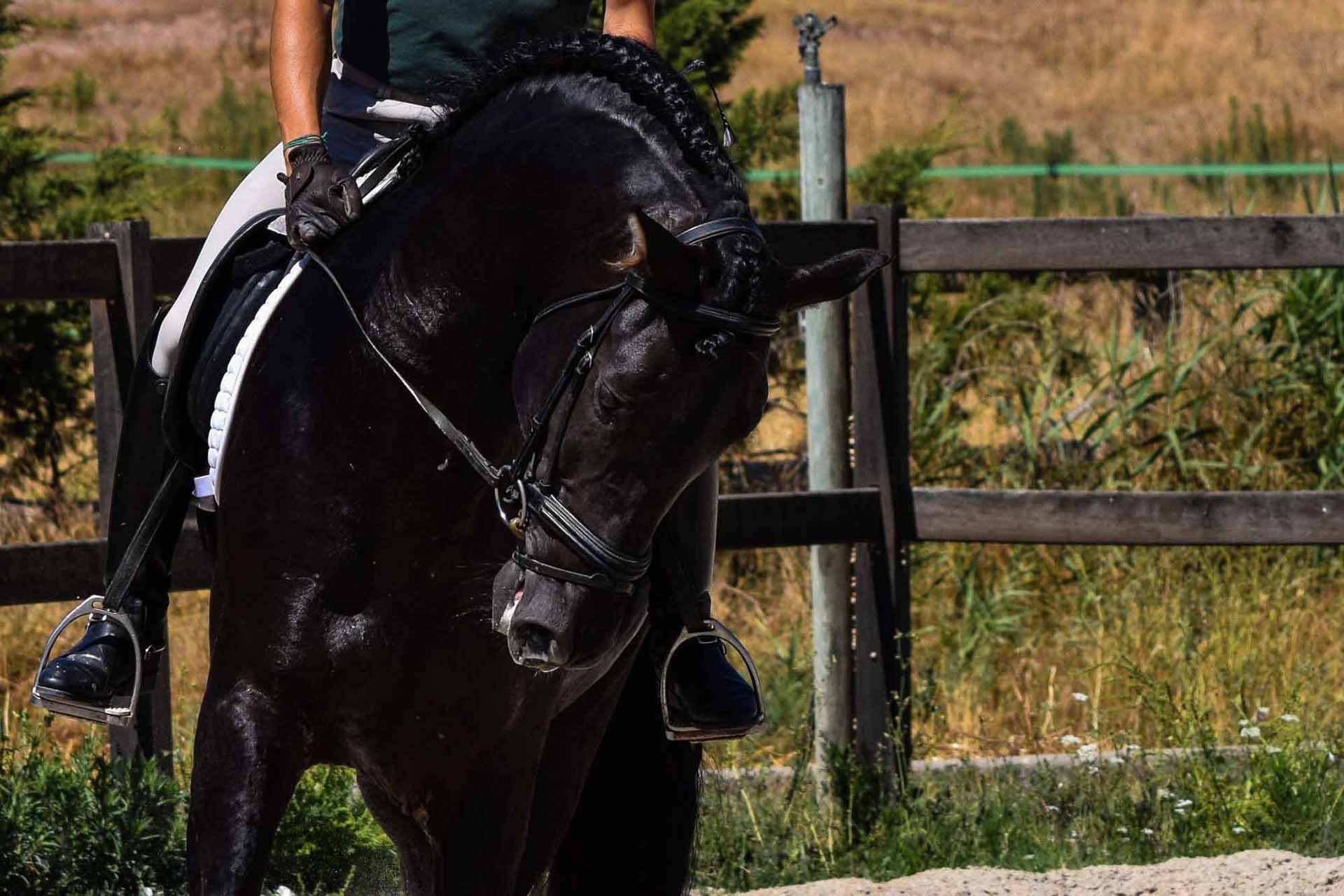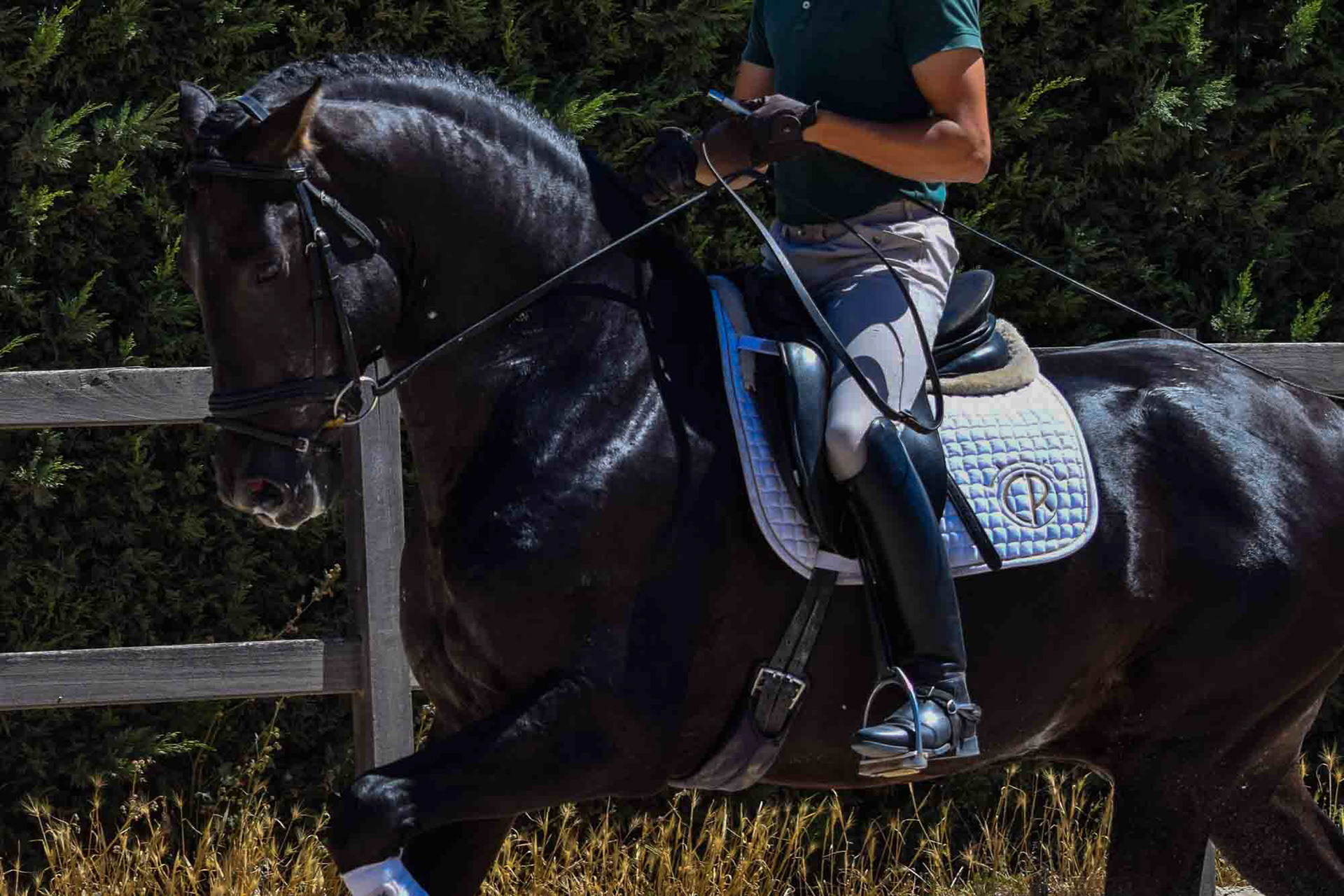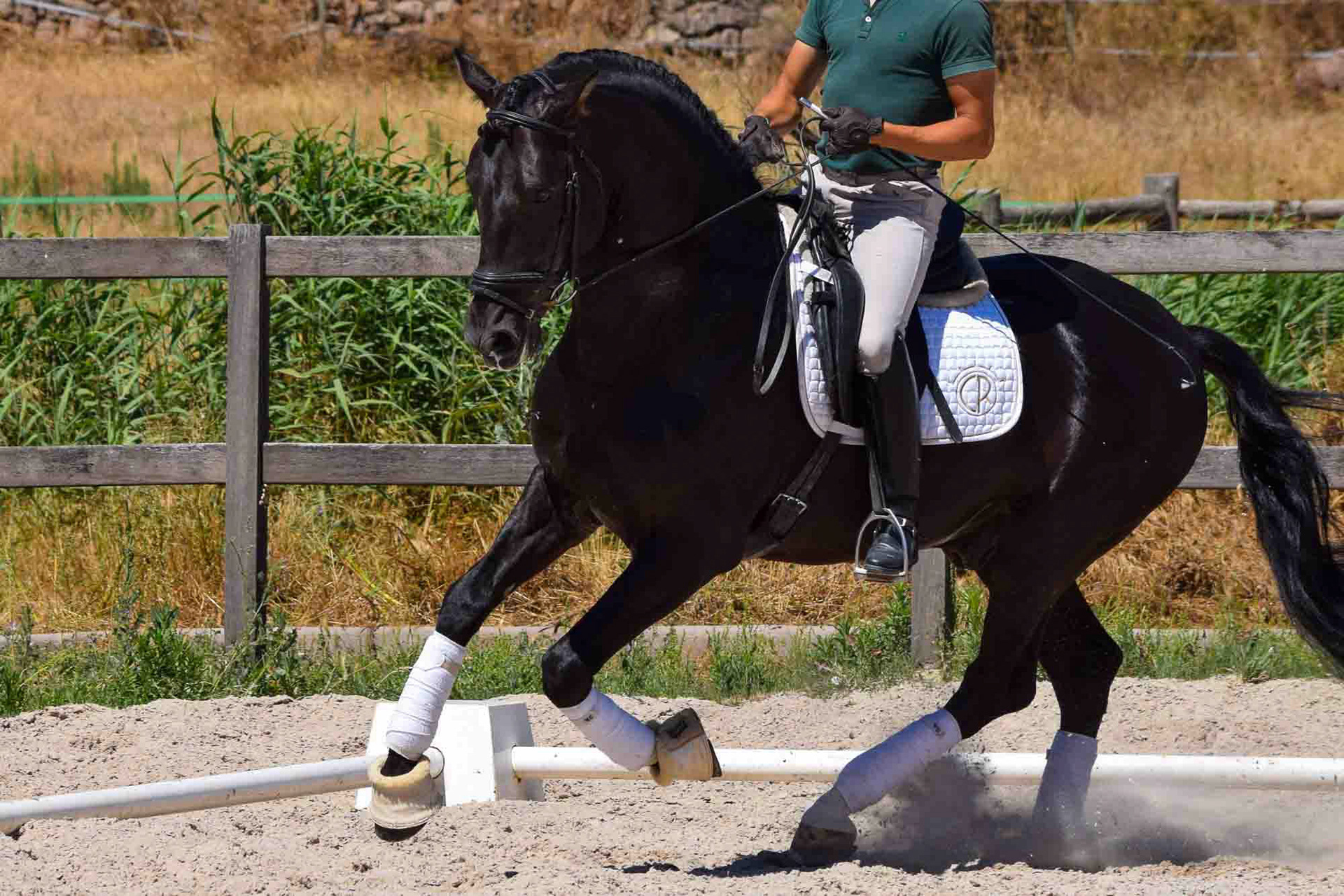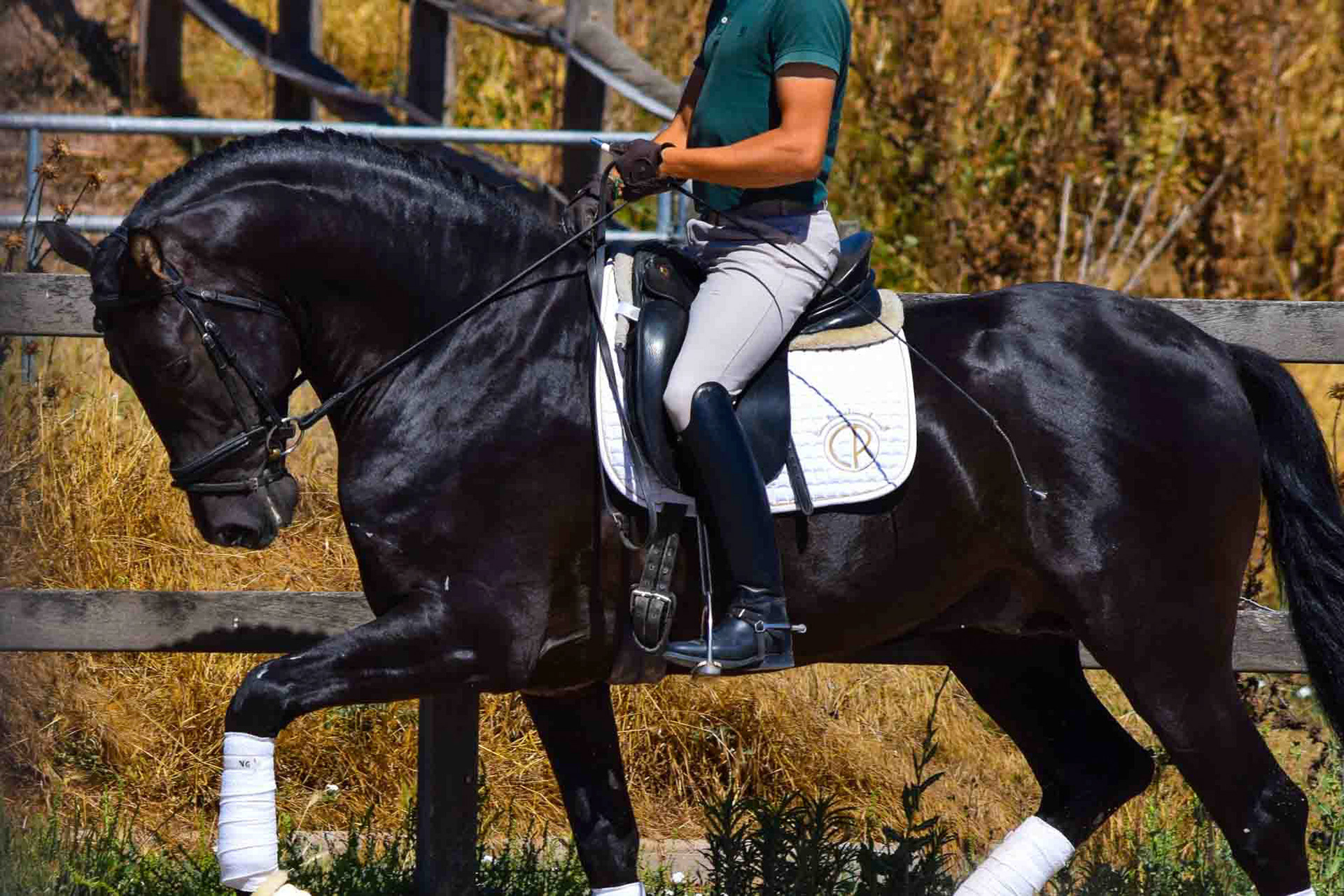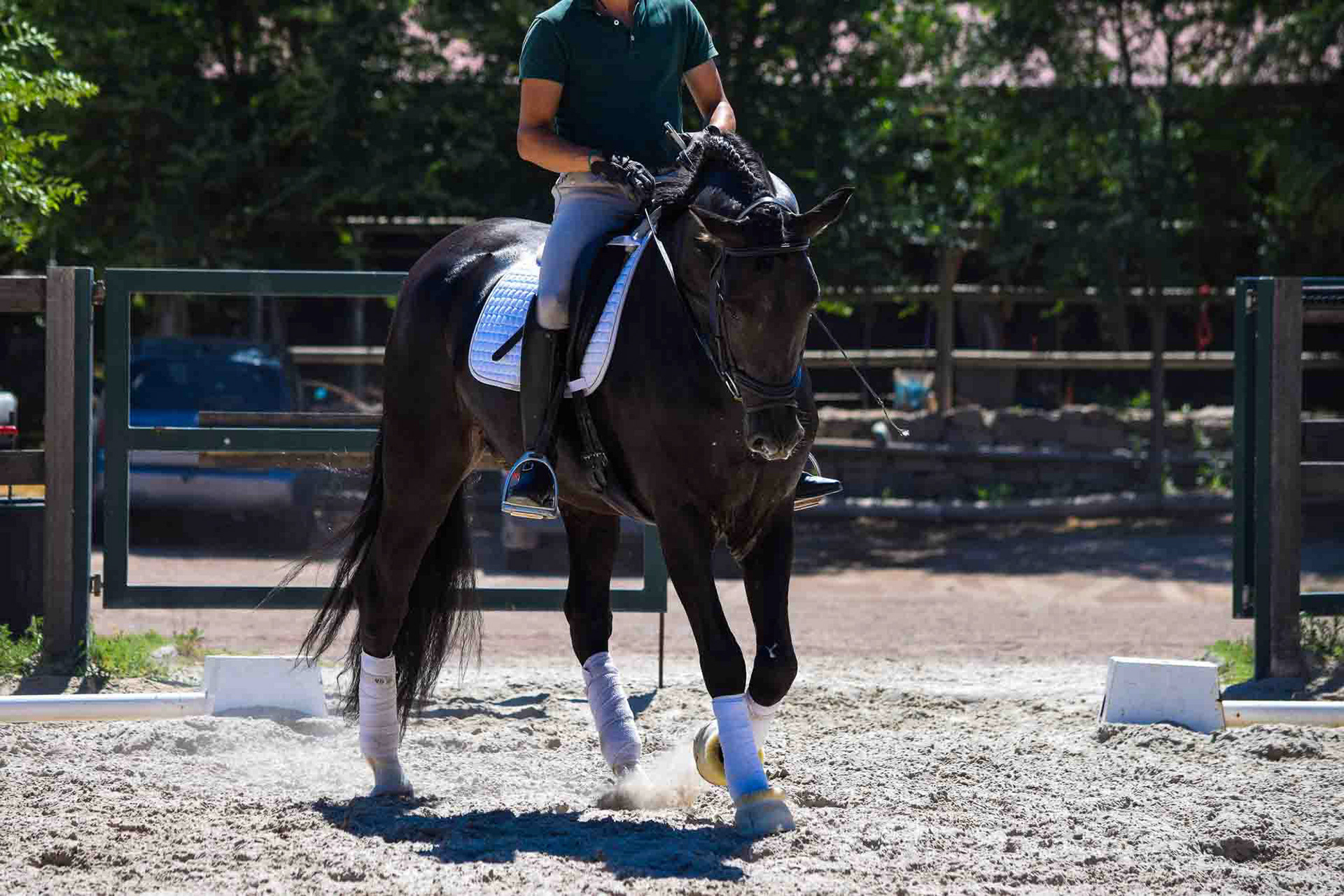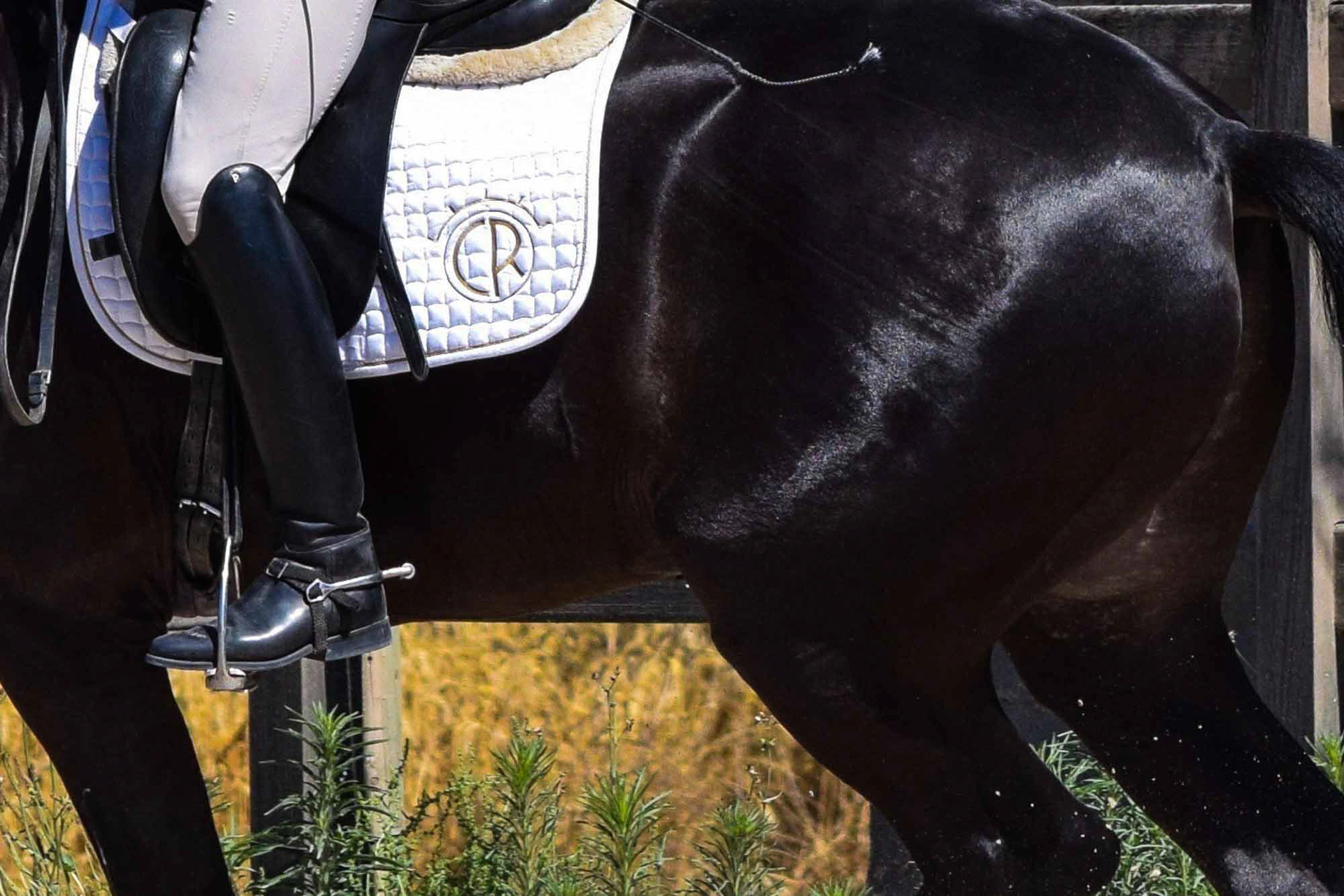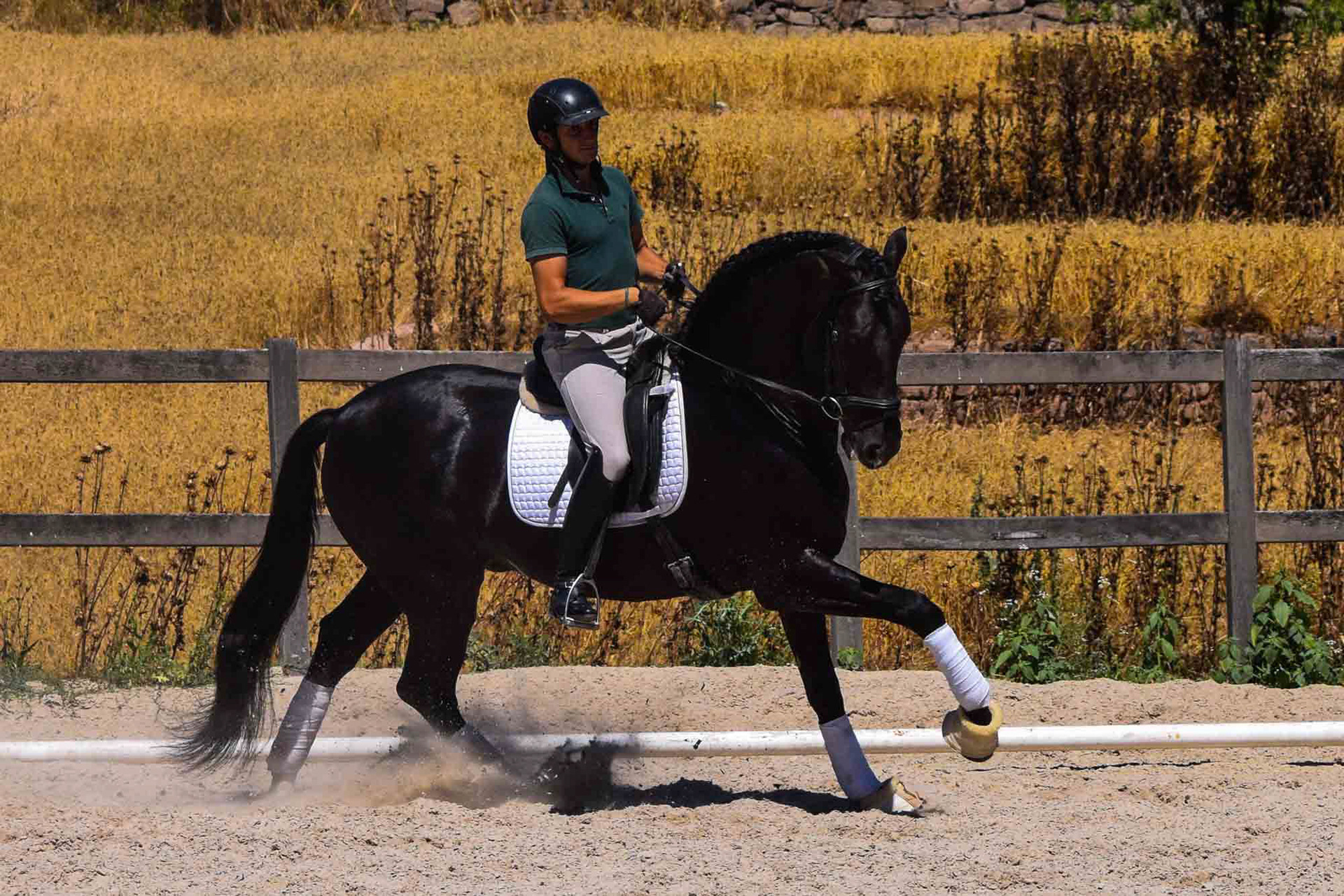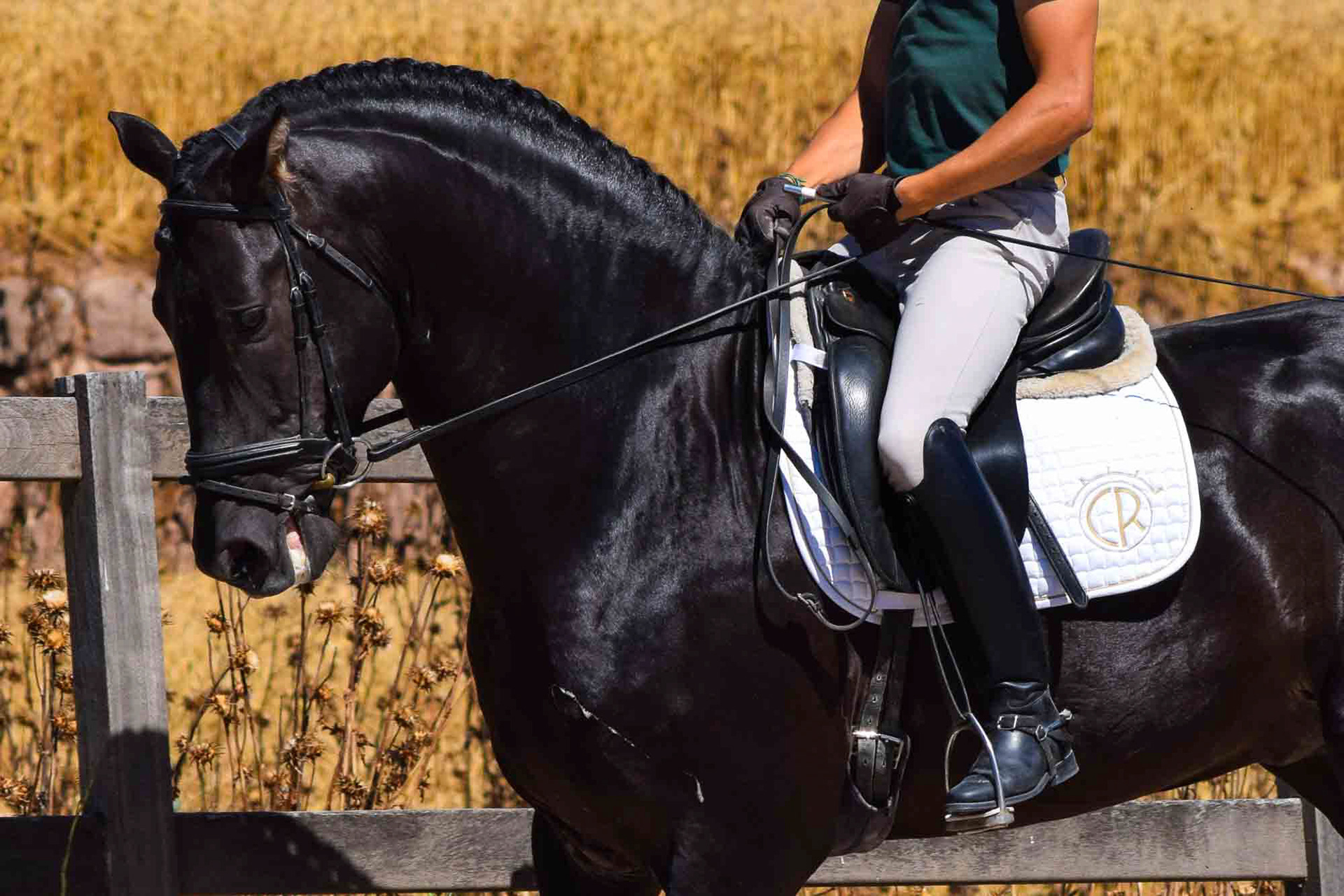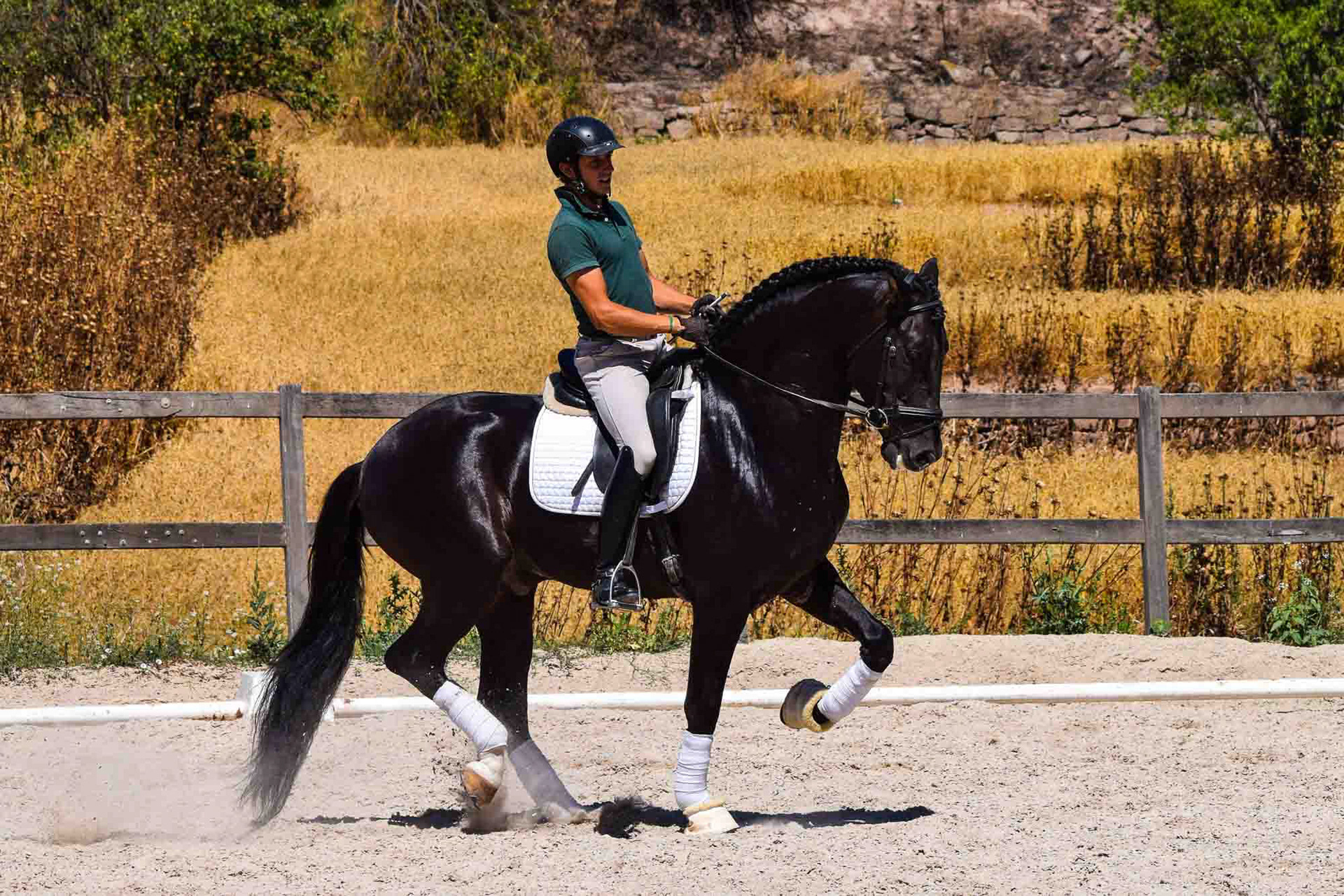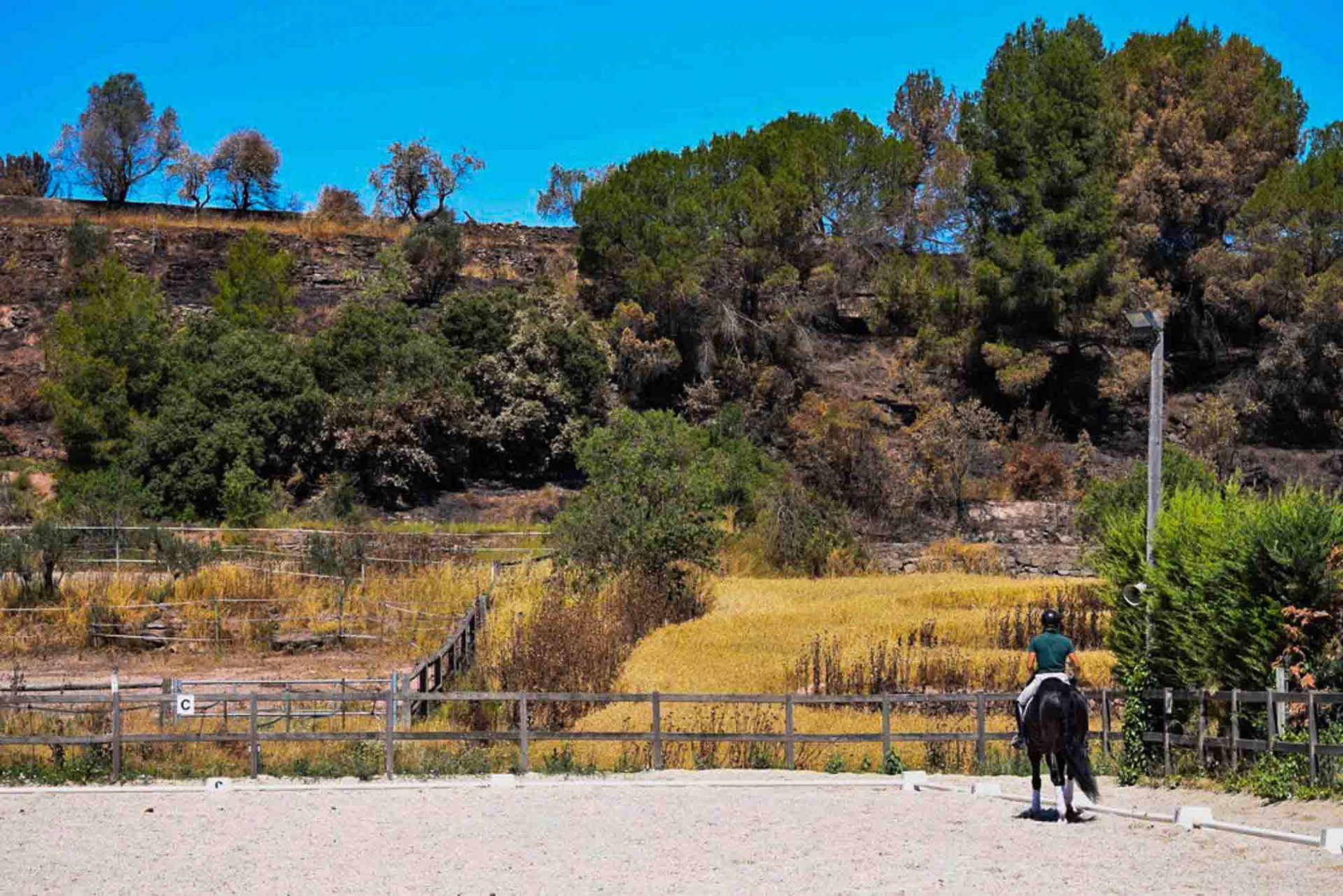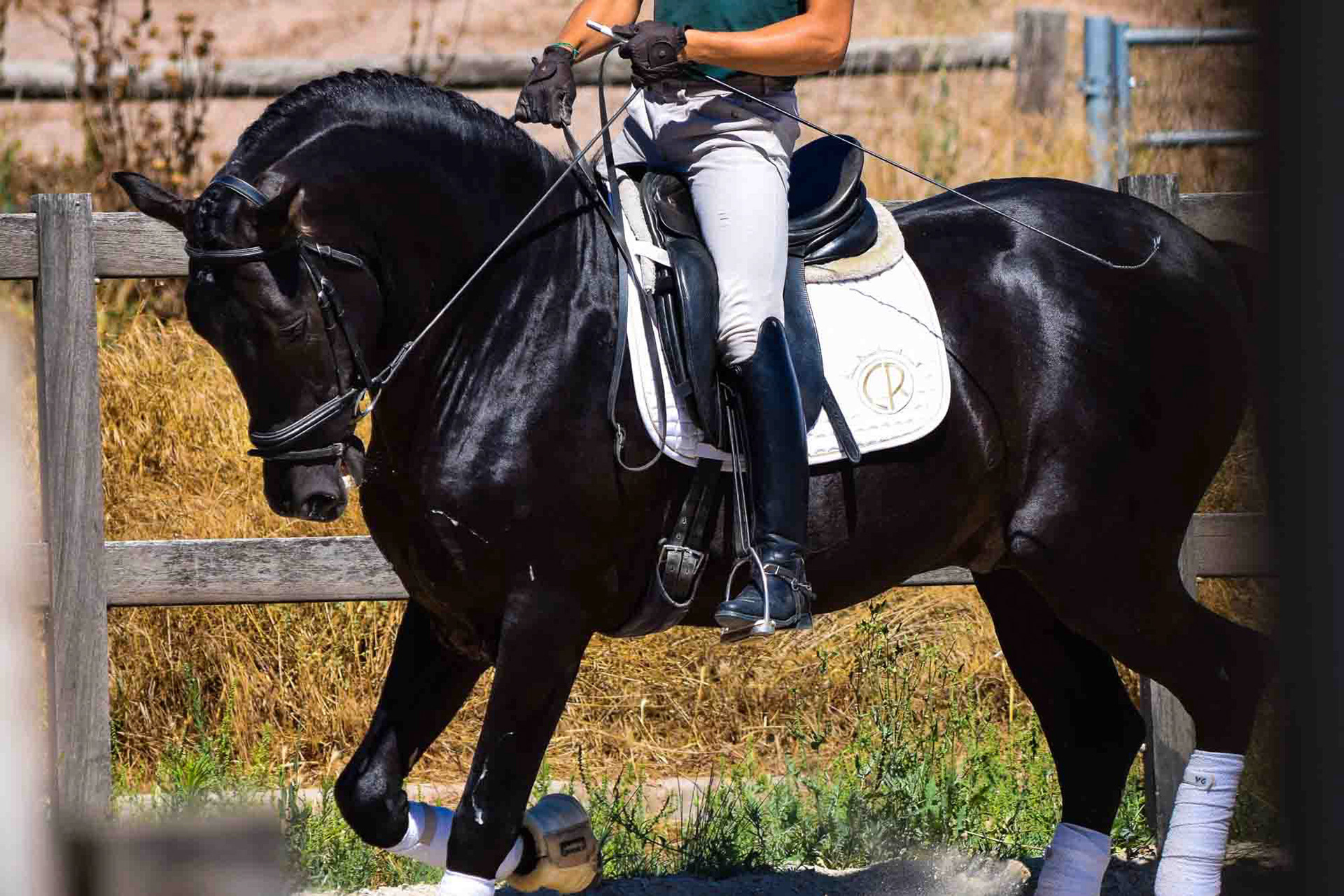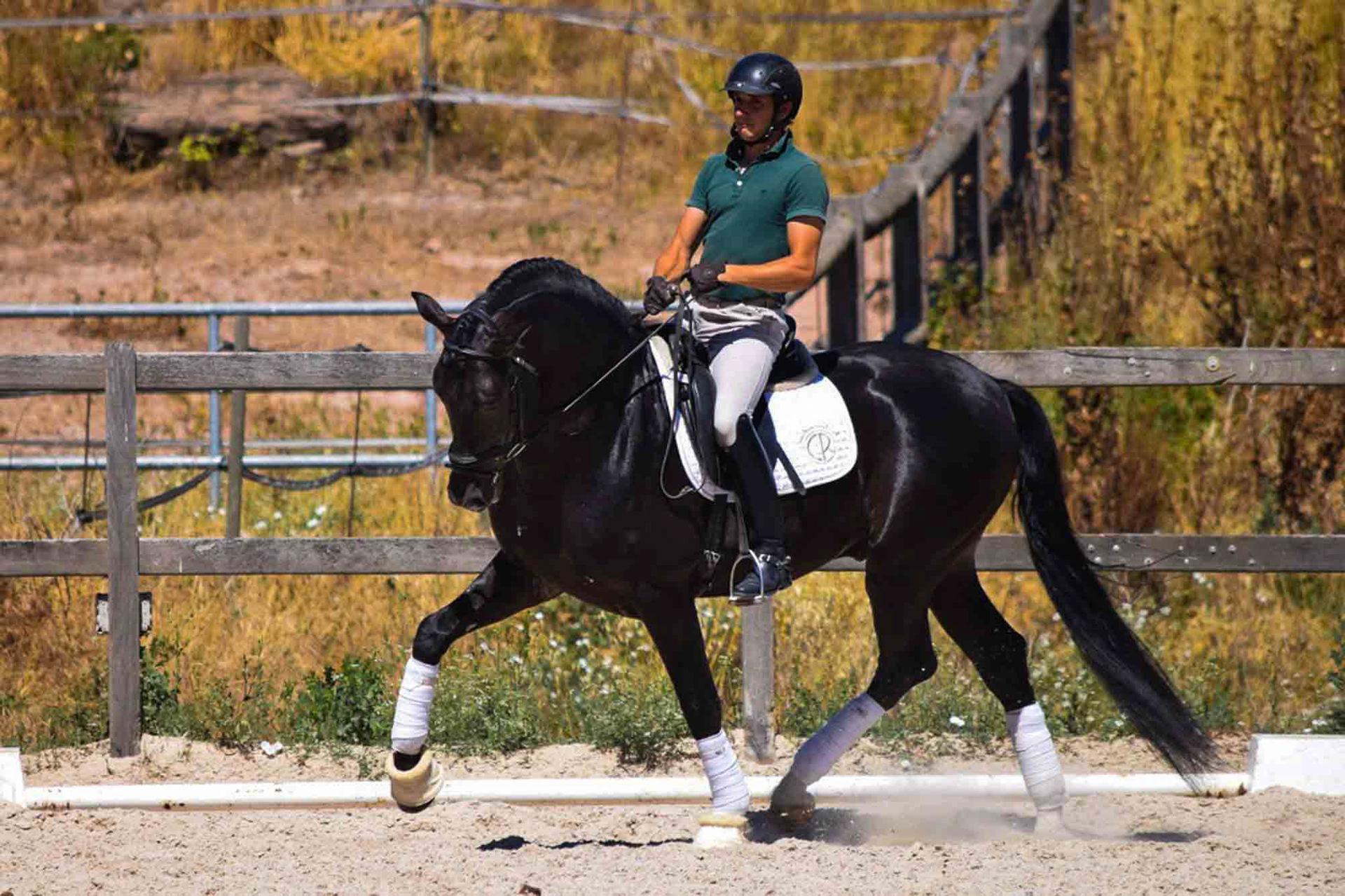 Pura Raza Española (PRE) stallion | Born 2010 from two grey parents | 16.14 hh/164 cm | Origins: 85%
Bocado
(
Carthusian
) | Son of an Absolute Champion of the Breed 
A handsome black stallion of the classical Romero Benitez lines. He has a fantastic character and a great, all-round education. A brave and careful horse, very all-round and safe to ride out, no fear of cars, dogs, children e t c. He is very calm, and loves to connect with people, and to learn new things. No stallion behaviour even when ridden or handled around mares. 
Since he was 1 year old he has trained with price winning professionals in natural horsemanship and freedom dressage. Since he was three he has been in training with professional  dressage trainers in dressage.. He has a good trot, a nice canter and a long, relaxed walk. 
This is a charming horse, very communicative, very smart and with a great personality. The perfect life companion. Currently in training with a professional FEI dressage trainer.
He is of an old, classical type of purebred Spanish horse, as favoured by Romero Benitez, that is difficult to find even in Spain anymore.
Extra: Can give grey, black, bay and 
buckskin
offspring. His siblings are Absolute Champions of Movements and Absolute Champions of the Breed. Full set of skills in freedom dressage, such as walking or running beside you completely free, lying down, standing on his back legs in front of you, e t c. | For sale: Yes | Price: 15 - 25.000€ | Airport: Seville, Malaga, Madrid