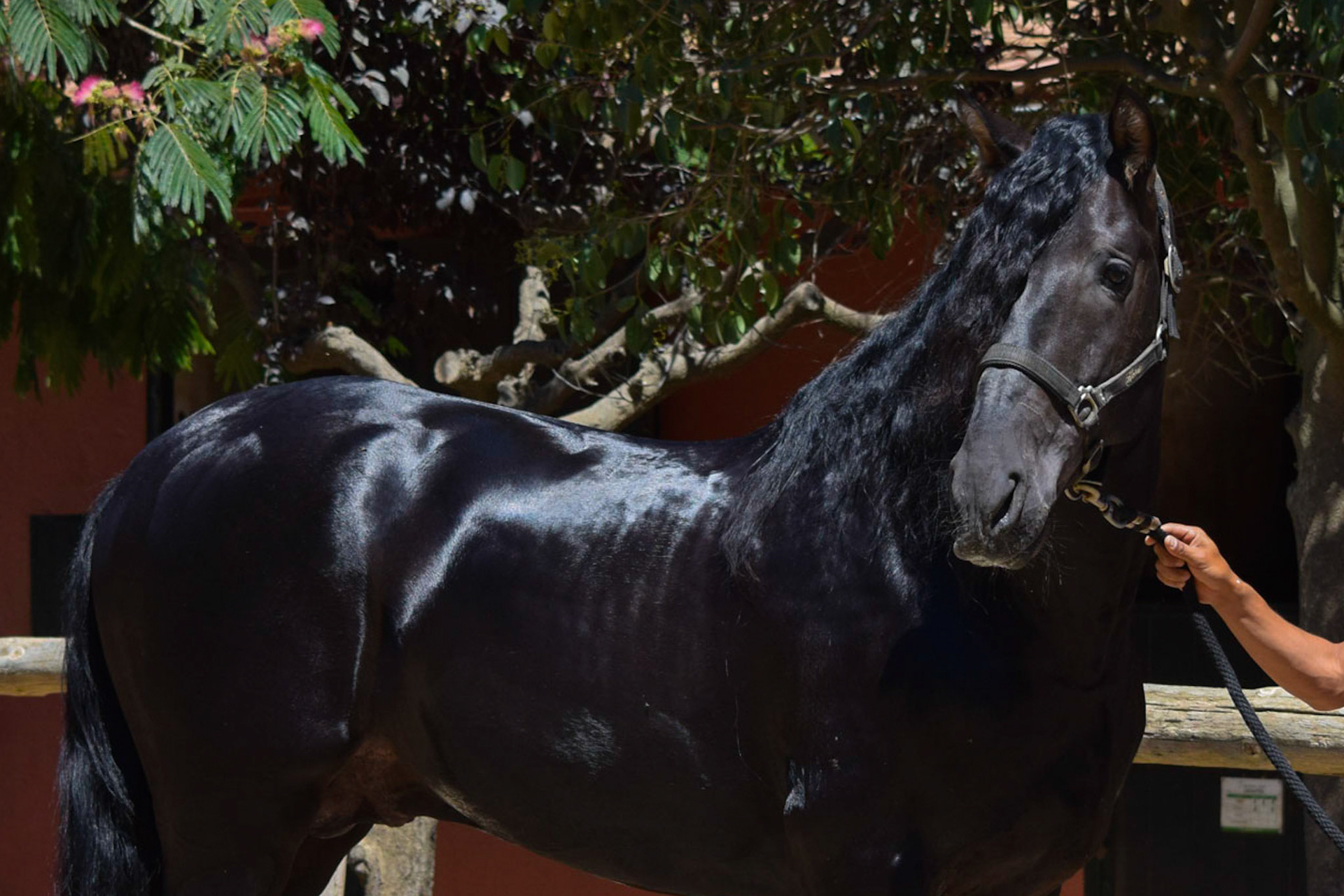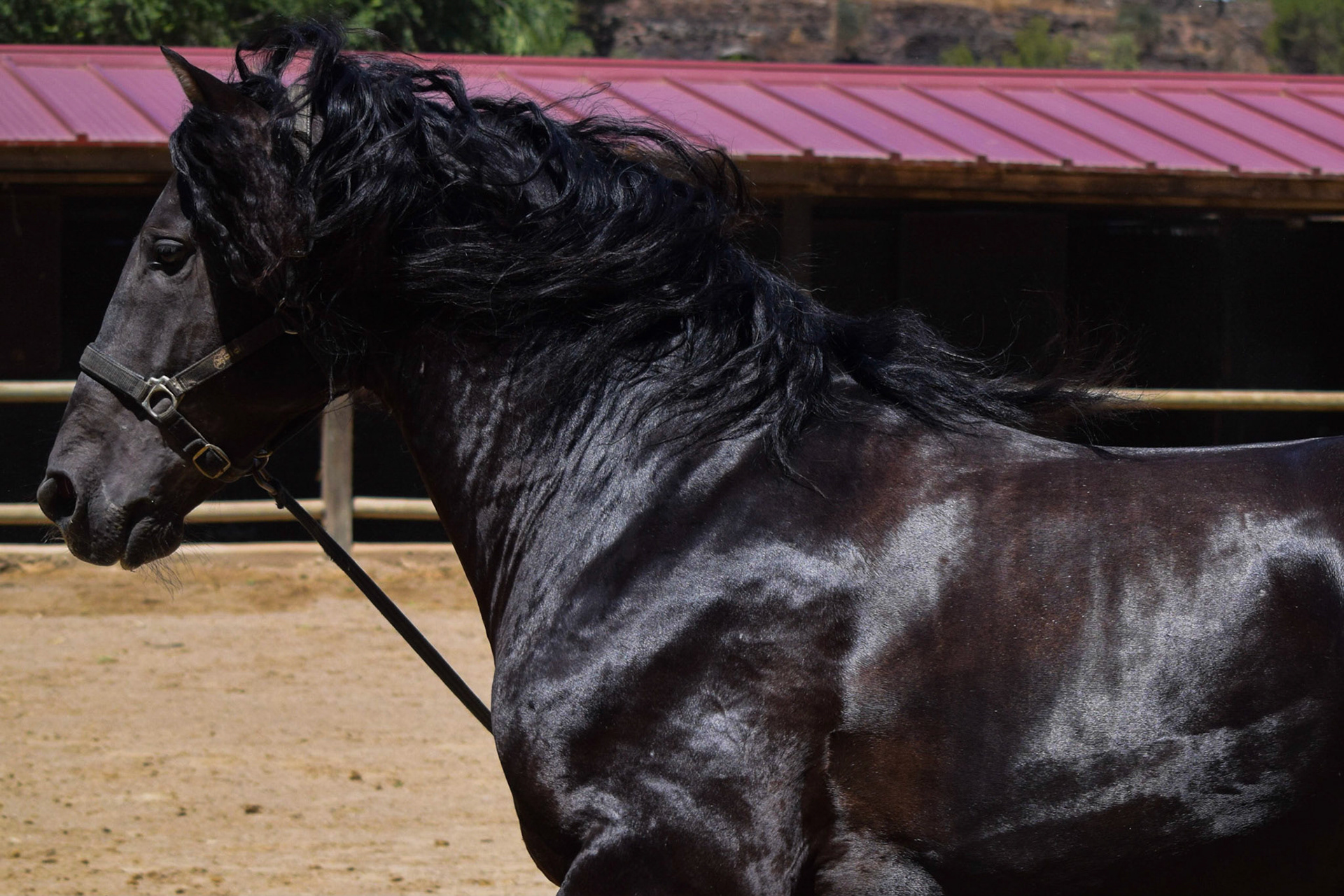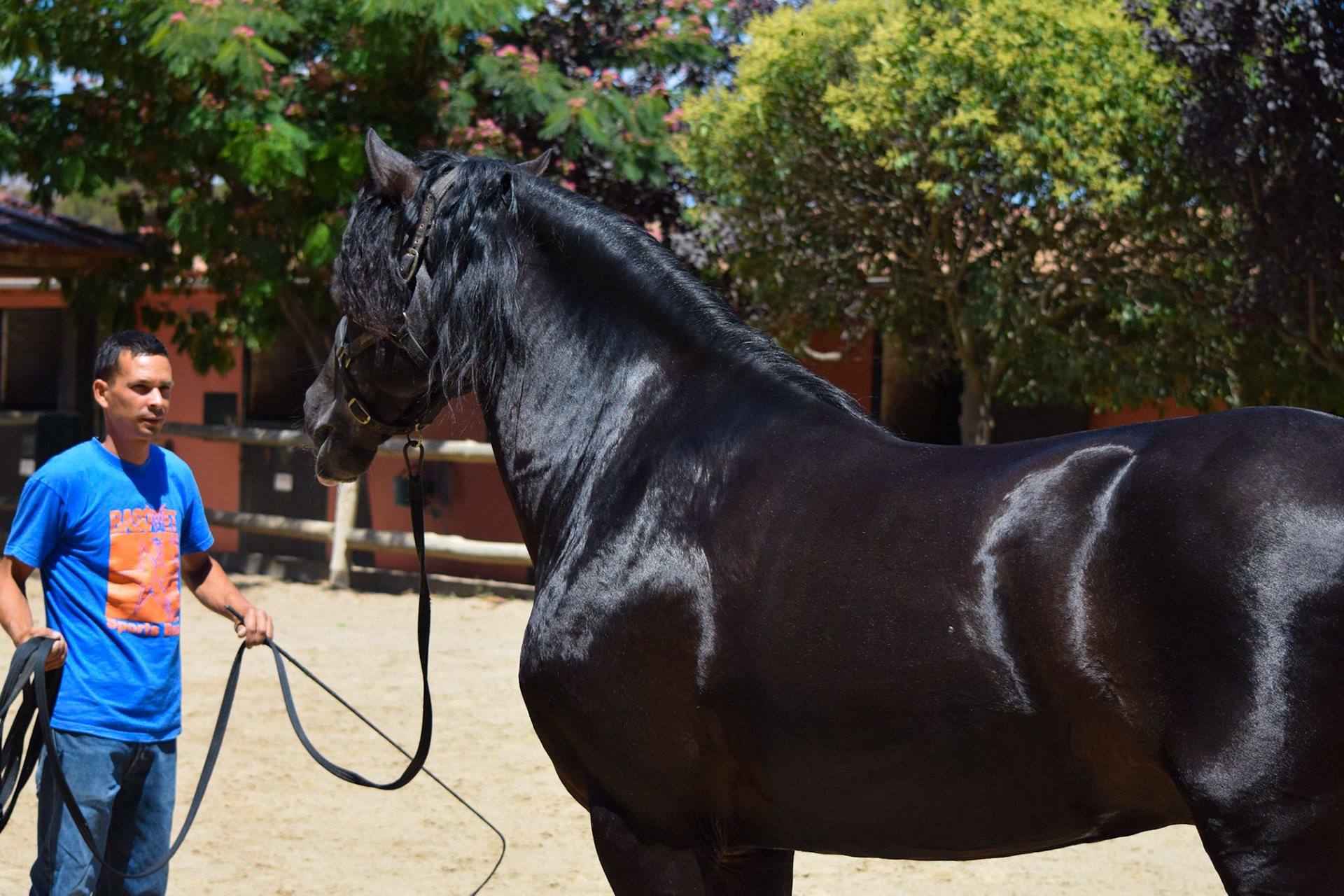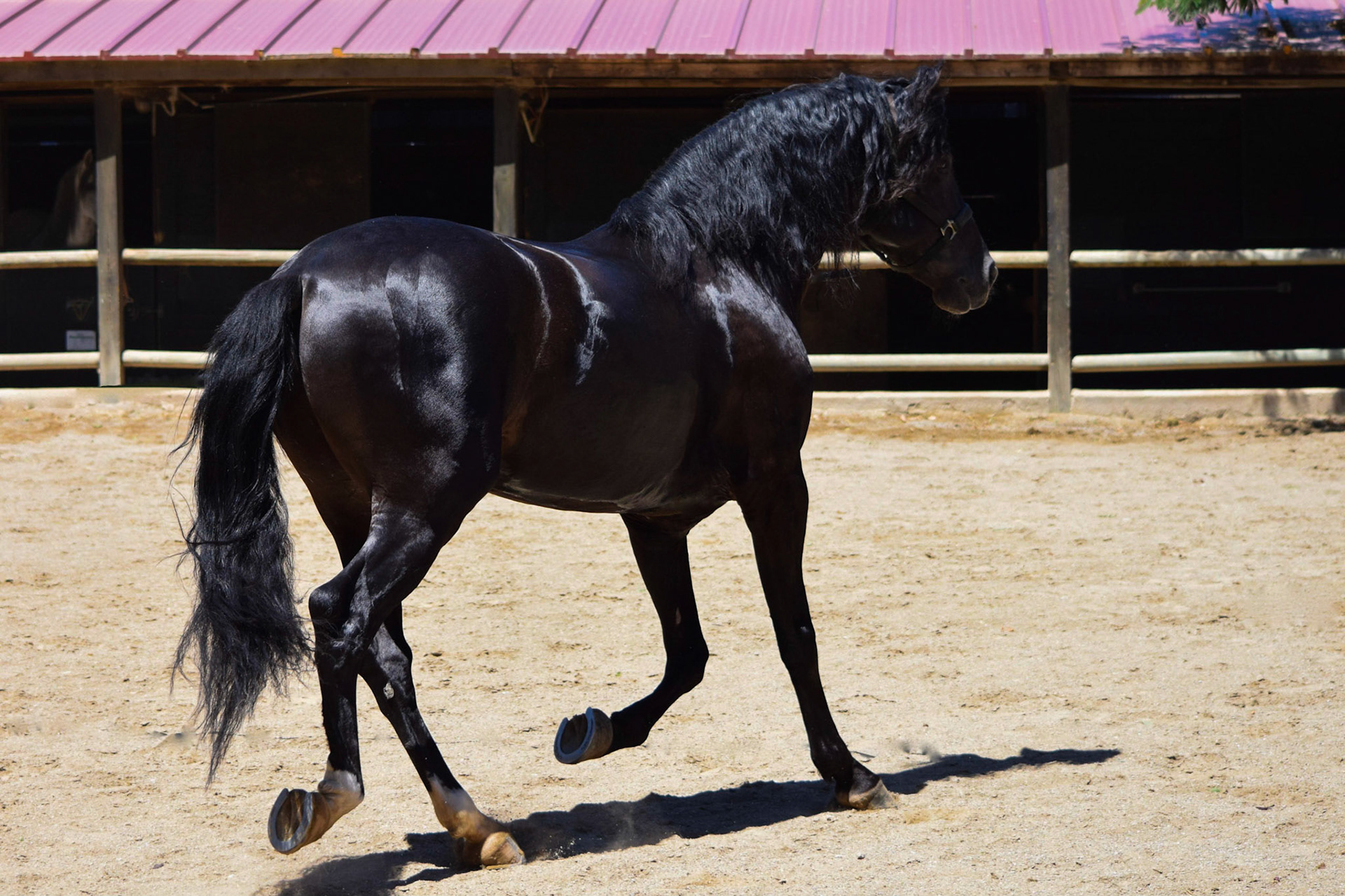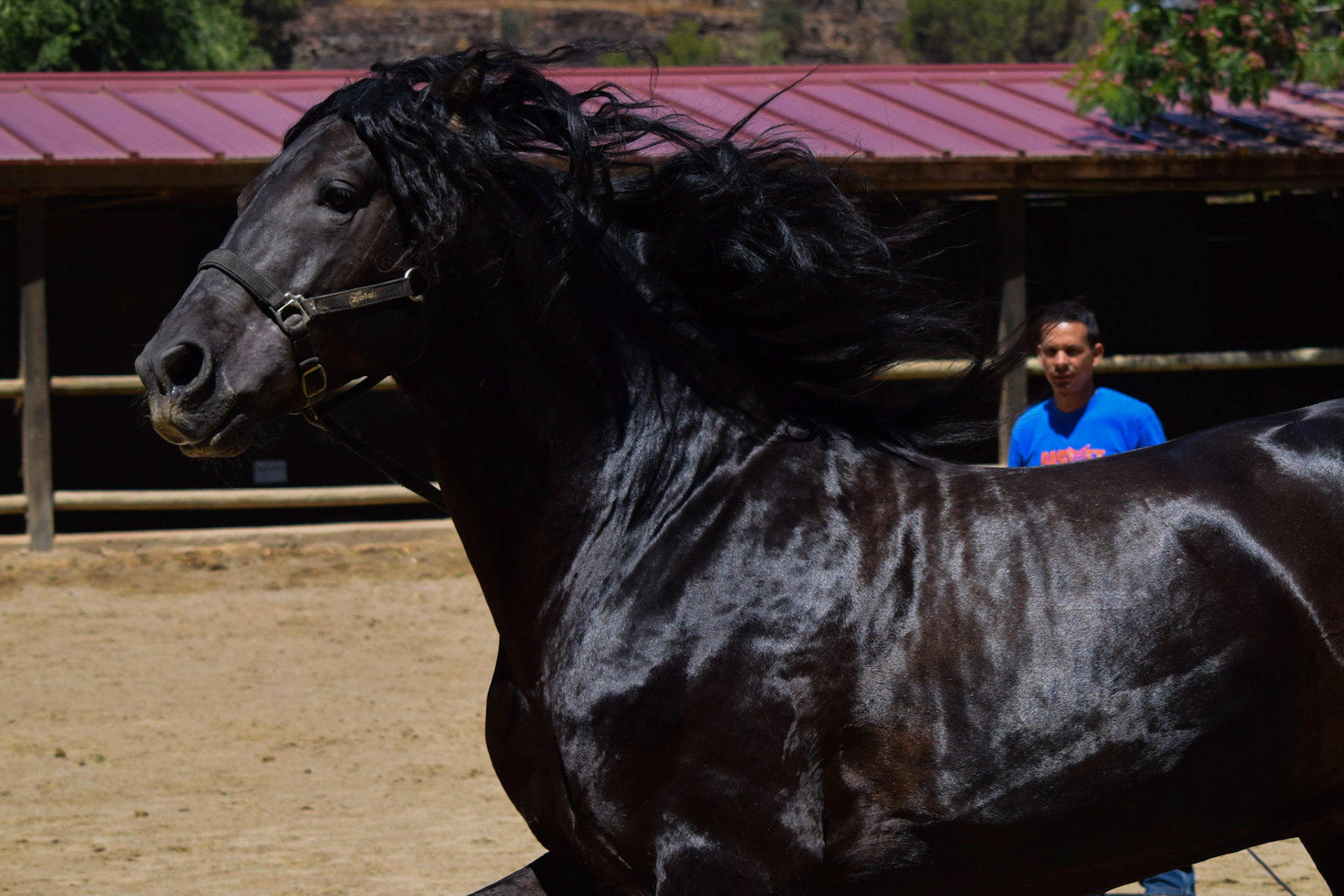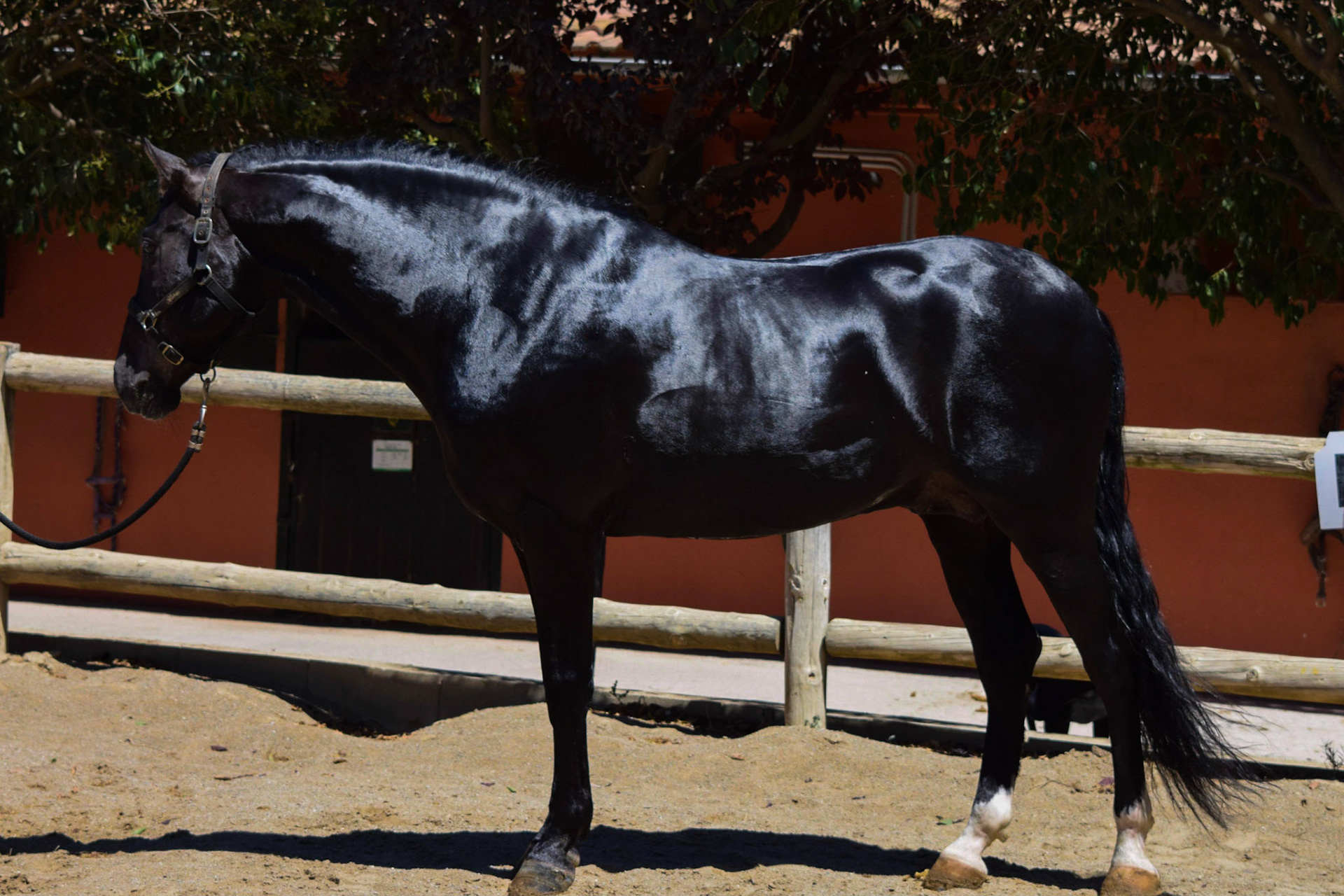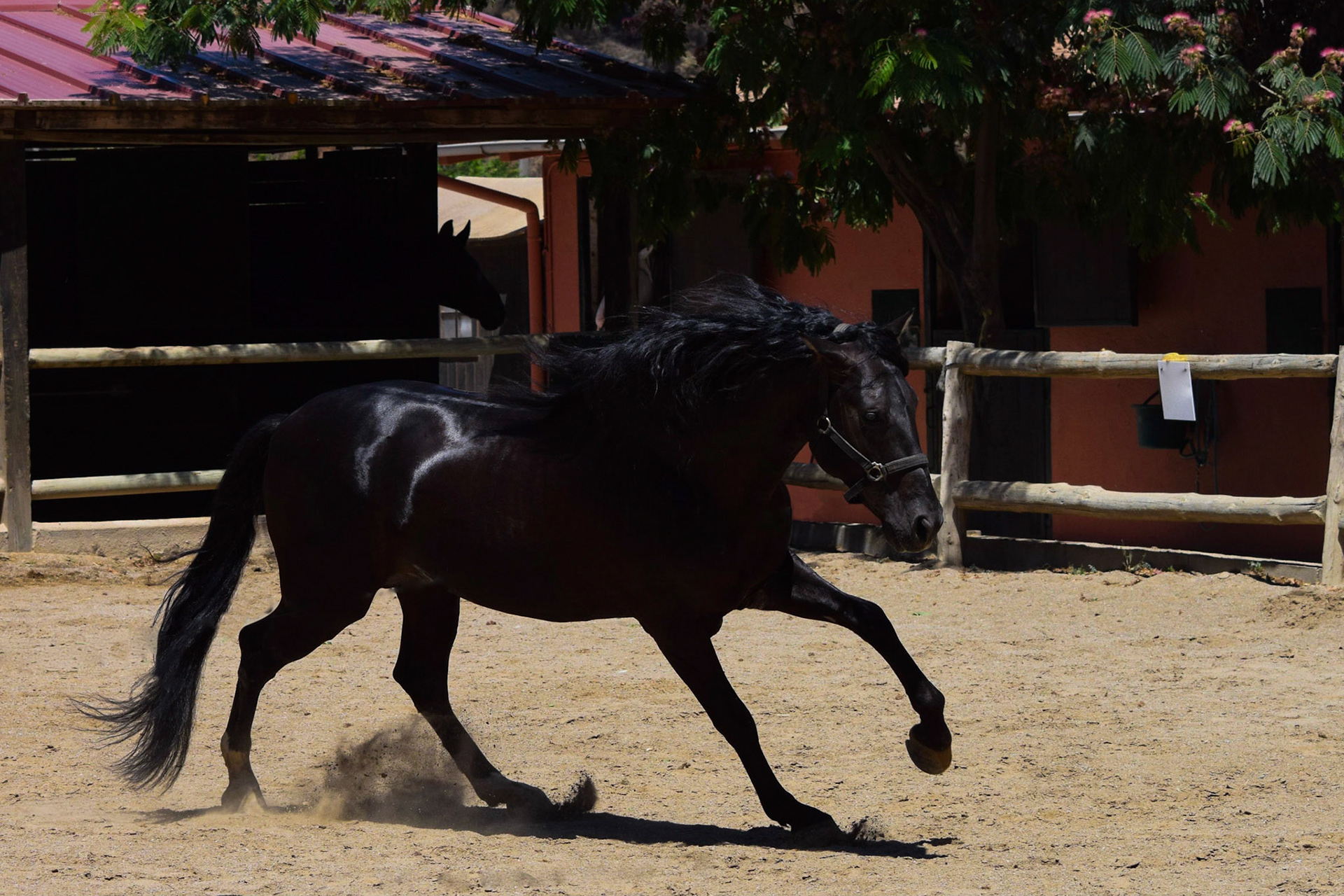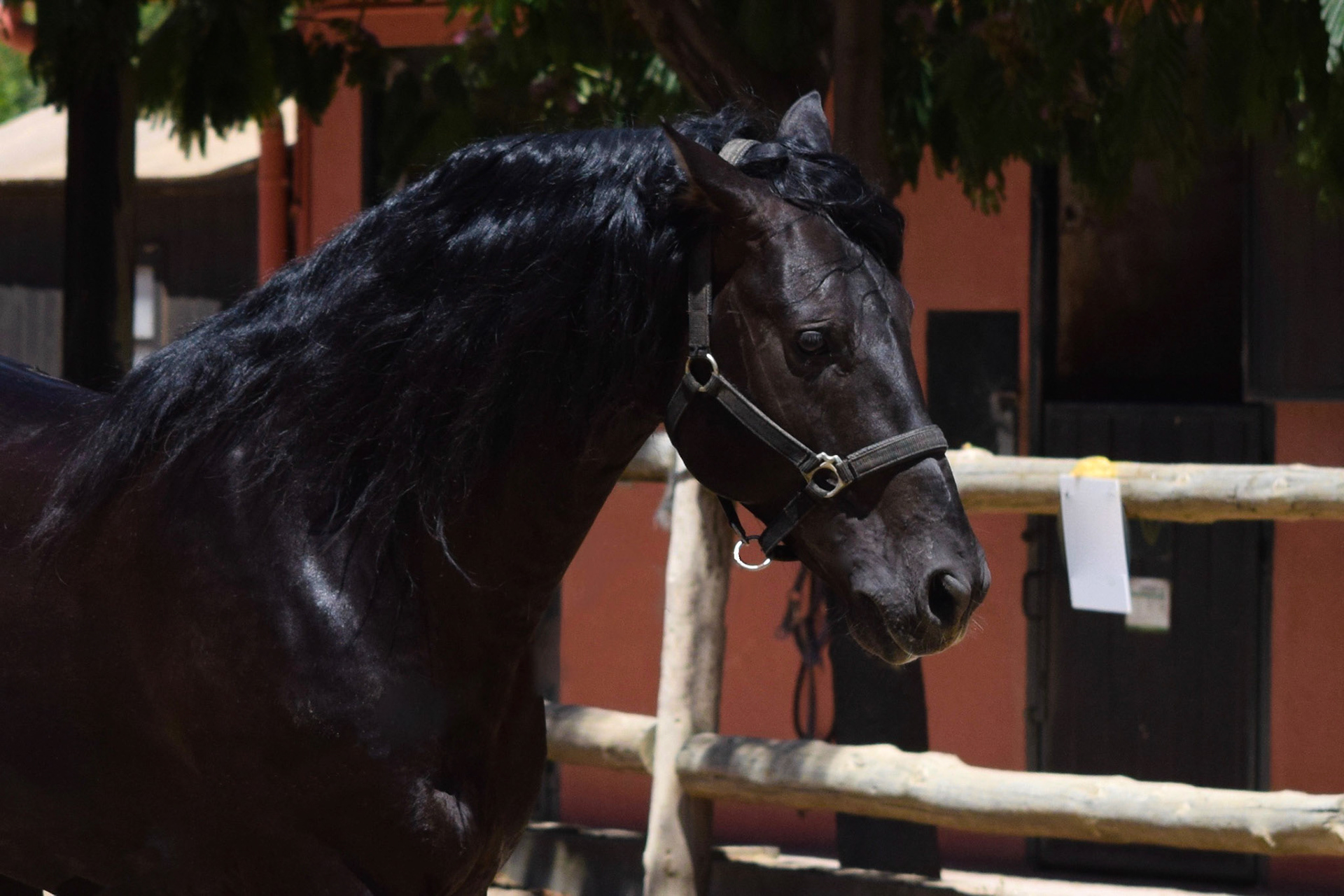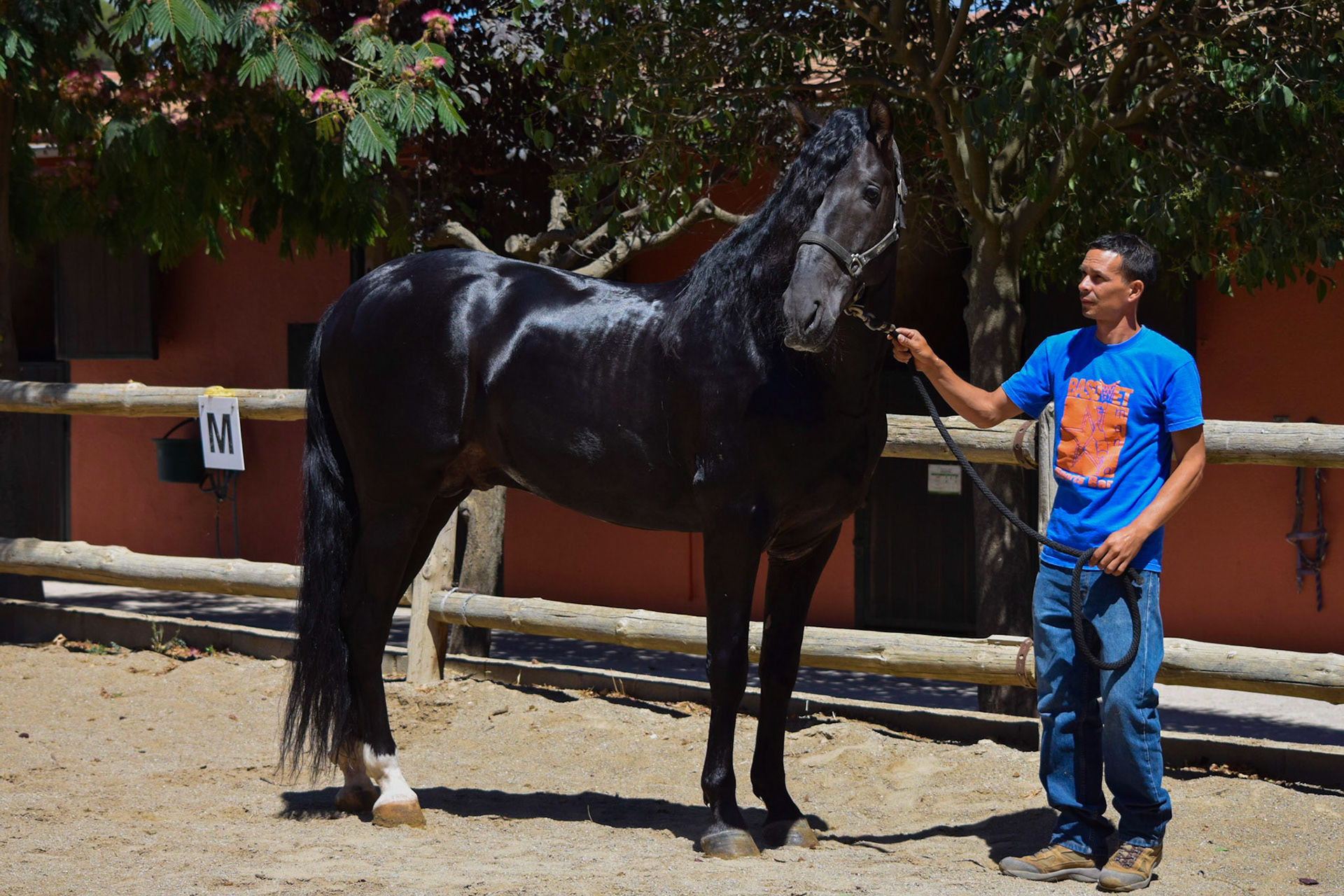 A gorgeous, calm and affectionate black PRE Andalusian stallion of
exclusive Bocado origins
. He first started his training as a 1-year old with a champion trainer in freedom dressage. At 3, he started his training with a Spanish dressage trainer educated by Spanish National Team rider
Enrique Cruces
, Technical Director at the Real Maestranza in Ronda. 
This is a well behaved and highly educated gentleman with many skills. He is training every day in the same arena as the ridden mares, and has no stallion behaviour. He has three good gaits with a long walk, elegant canter and, as an extra plus, a trot that is really very easy to sit. 
A super smooth and comfortable ride, this is a fearless, brave and self assured horse. The ancient Spanish horse of kings is very present within him. He is safe to ride out, and is completely comfortable with all kinds of people, children, dogs, cars, and passing trucks and tractors. He is used to working in the arena and going out hacking, both together with other stallions and with the mares. 
This is the perfect horse for someone who is looking for a safe and calm, yet gorgeous and intensely alive Spanish horse. He can compete with you in dressage or natural horsemanship, or be your best friend riding out or just hang out together in the stables. Intensely curious and communicative, he will never let you feel that he is not seeing you and being utterly interested in all that you do and think. 
He has the perfect conformation of the revered Terry and Romero Benitez horses of old. Because of his excellent, classical Spanish type with perfect proportions, a long neck and beautiful face, he could also be the foundation for a breeding project. 
As an extra plus, he has the rare "yellow" gene, which means that he can give black, bay, grey and also buckskin offspring. 
Black PRE Andalusian stallion born 2010, 16.14 hh/164 cm | Origins: 
Bocado
 |  Pedigree: Son of an Absolute Champion of the Breed, siblings are Absolute Champions of Movements and Absolute Champions of the Breed | For sale: Yes | Price: 15 - 25.000€ | Best access for viewing from these airports: Seville, Malaga, Madrid, Gibraltar, Cadiz, Lisbon, Faro