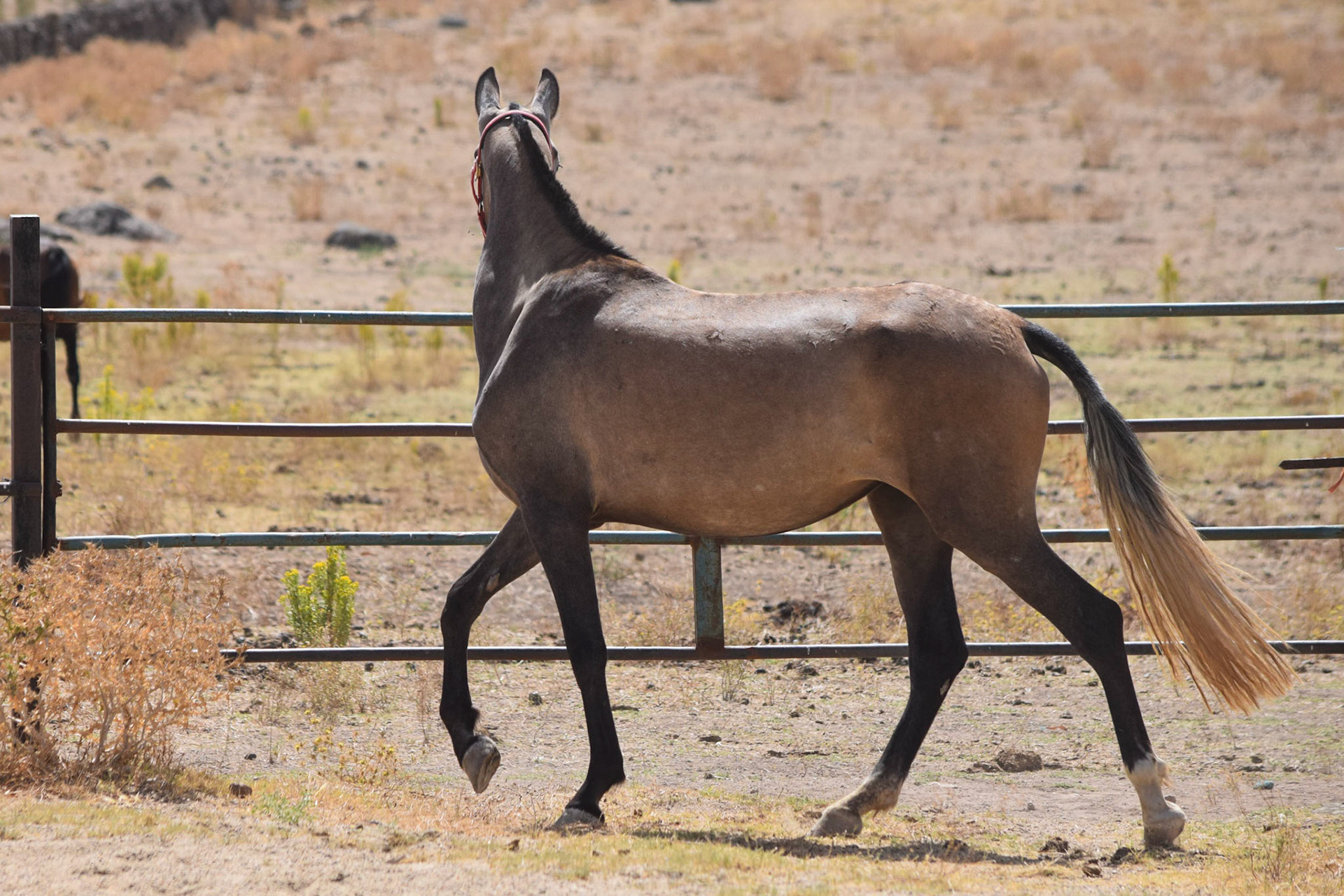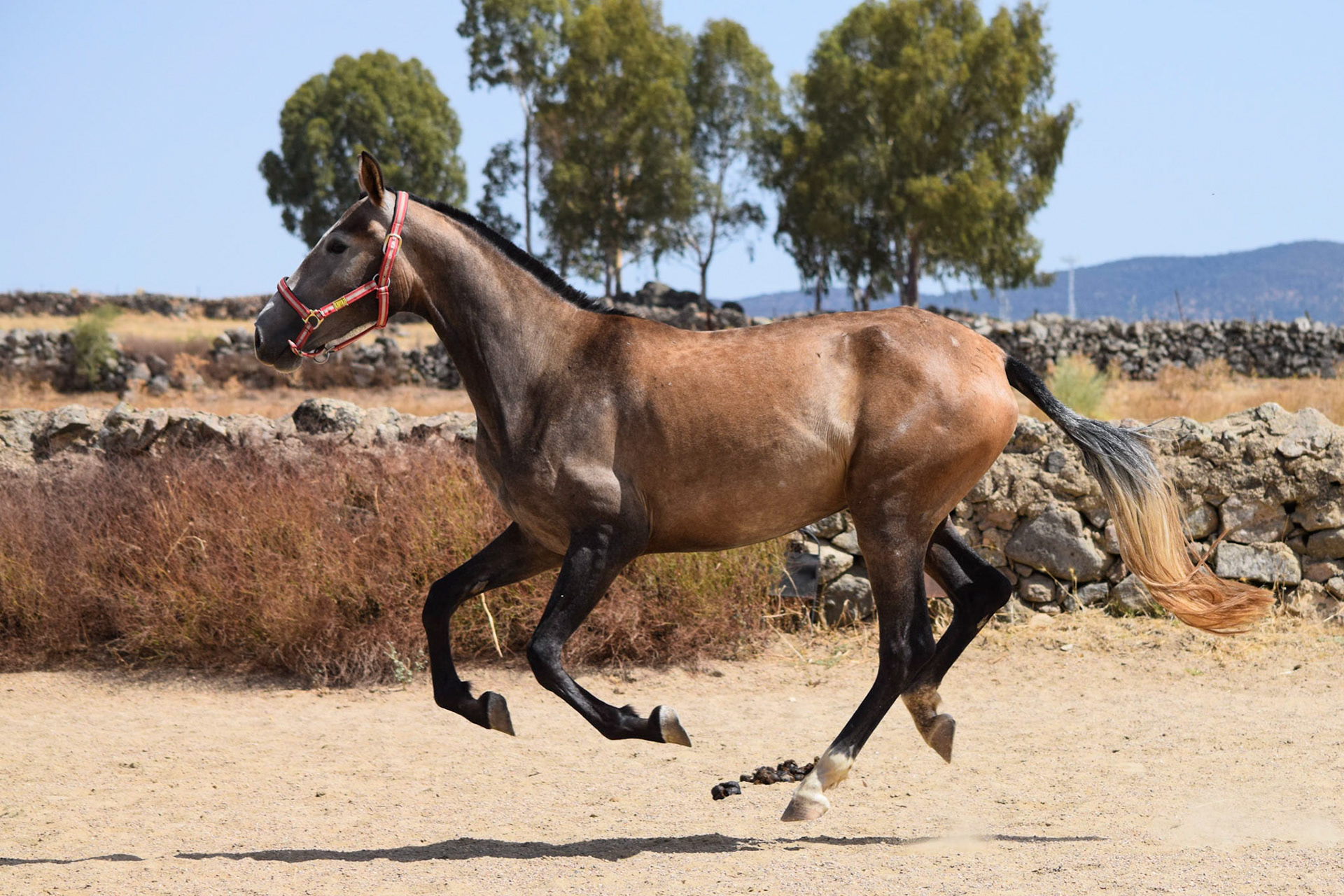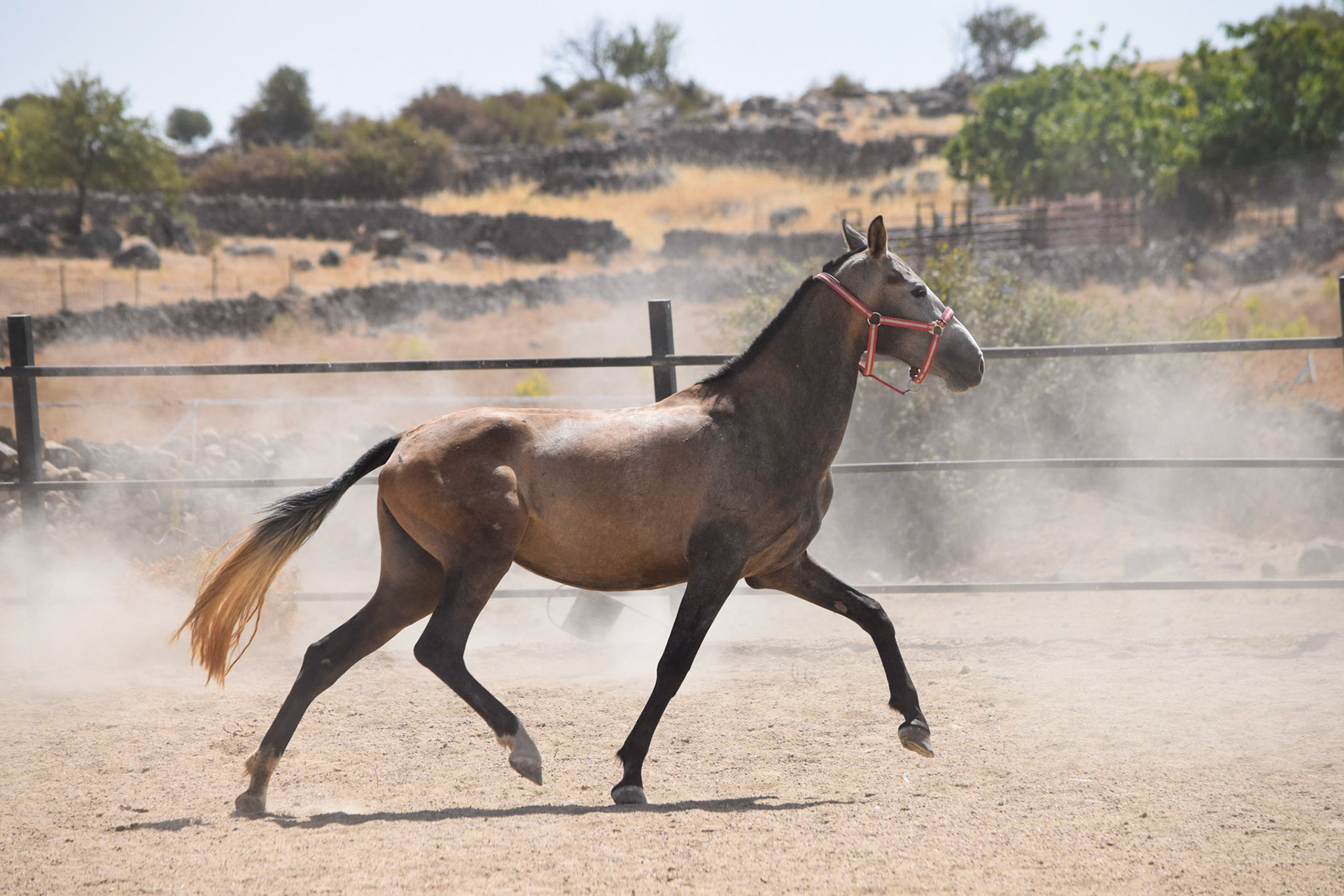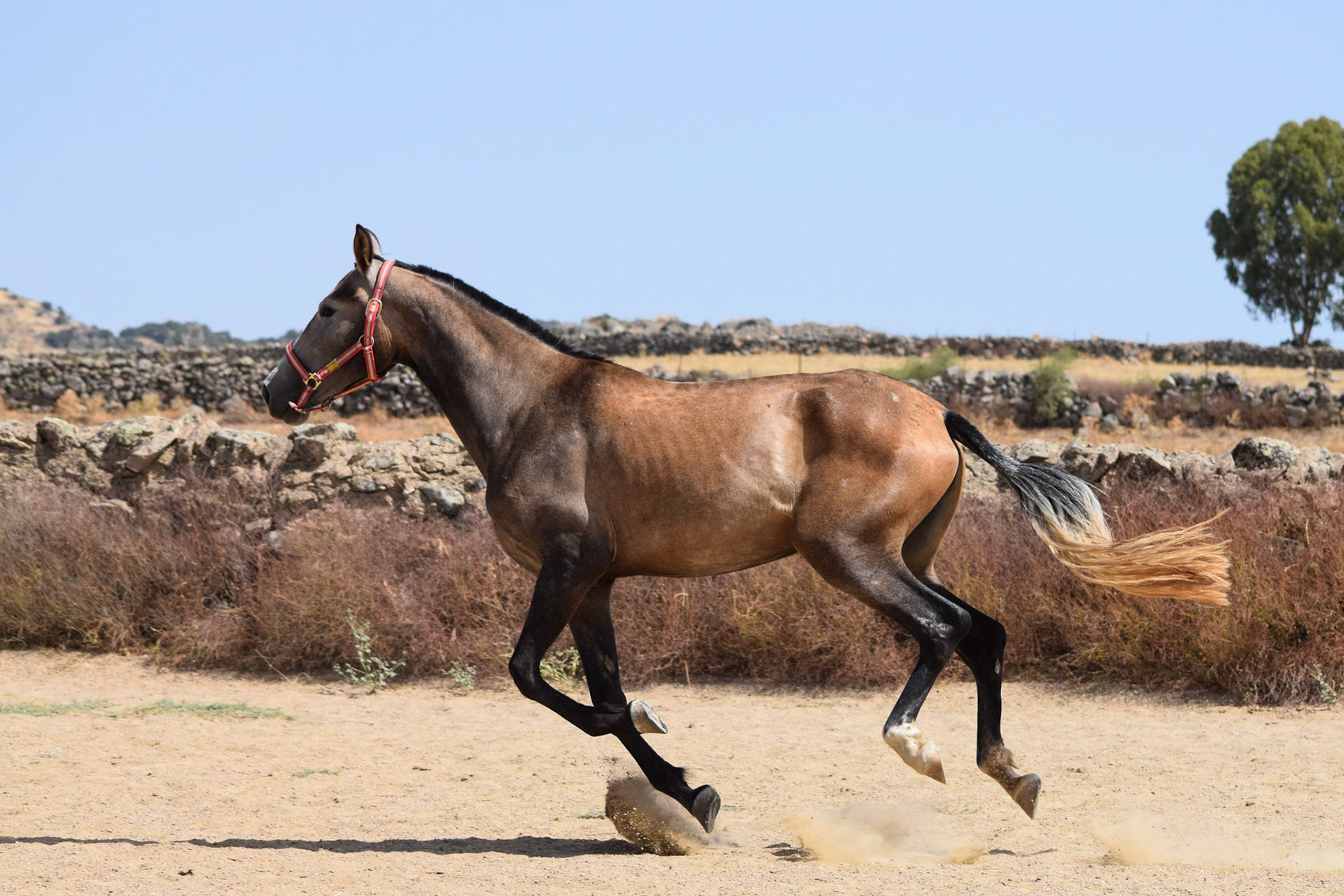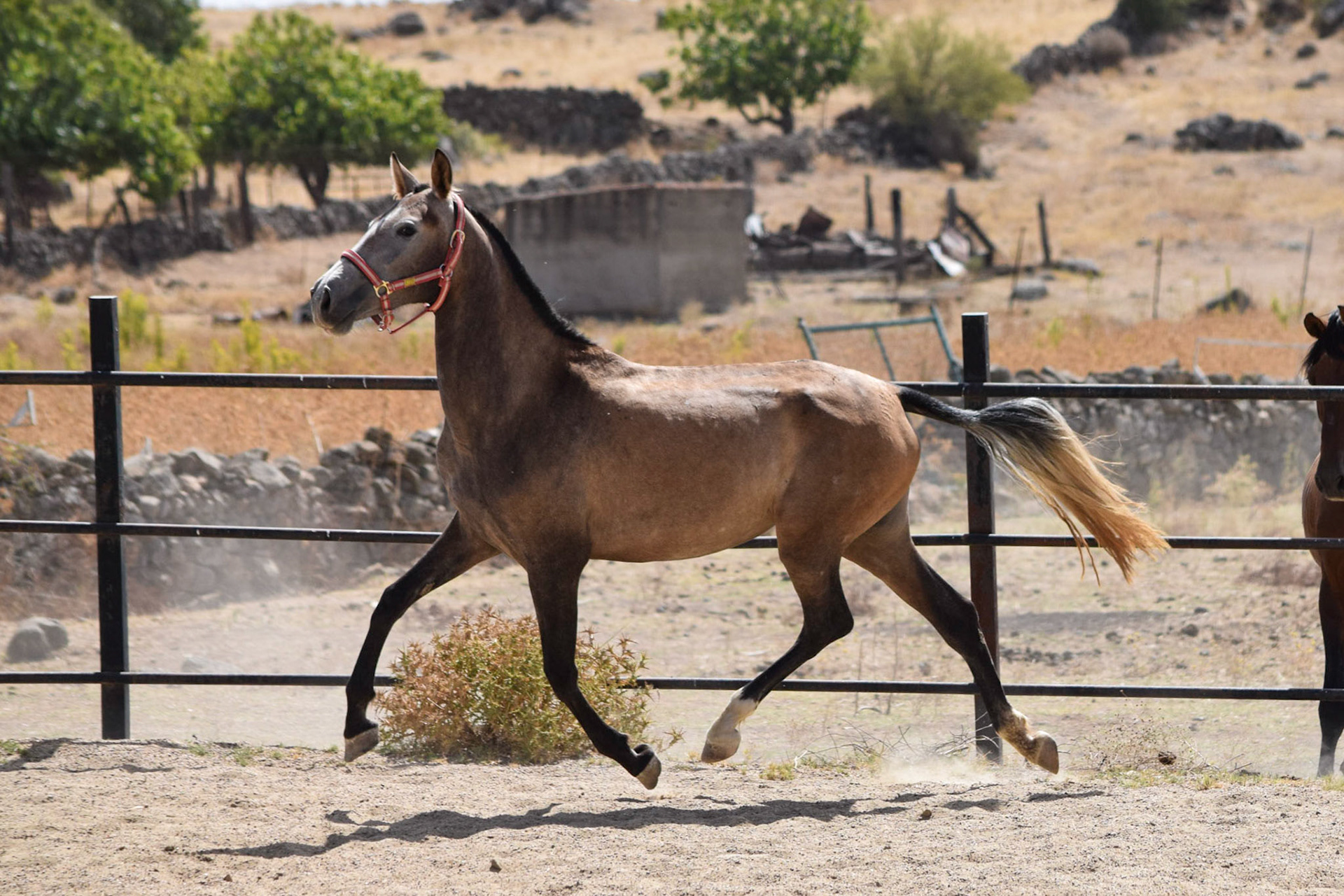 Bohemia Real, a 2 year-old purebred Spanish filly, is living the life on the open fields of Southern Spain. There, she lives free together with her of sisters and relatives. On the large open fields there is endless space to run and stand together under the stars at night. 
It is just in this way that the purebred Spanish horses have grown up for centuries, if not millennia. In a semi-wild state, they learn invaluable social skills, and gain the self confidence and spirit of the ancient Horse of Kings. 

Bohemia is a daughter of Fer Bulería, Reserve Champion of Spain, and Gala VG, a daughter of Qualified stallion
Mariscal XLIX
, a Champion of the Breed, Absolute Champion of Functionality and
Prix St George horse
.